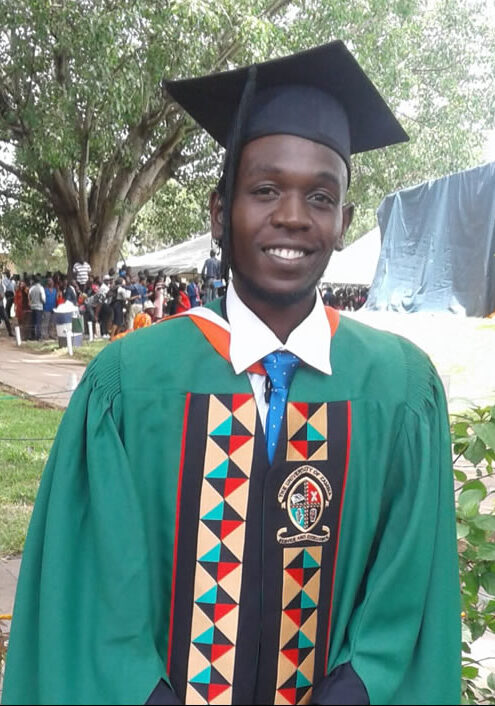 It is really encouraging when we see young people making a success of their education and going on to make a real contribution to society.
Lemmy Makina was supported by SHAREAfrica through primary and secondary school. At university he was sponsored by the Government of Zambia. He completed his course in Environmental Education, graduating in March 2019. He was given help to hire his graduation outfit and looked the part on his big day!
Lemmy expressed his appreciation, saying, "I am very grateful for the support I have received from SHAREAfrica Zambia, without which I would not have come this far. I hope that my success will inspire other children that Share are supporting".